Memorial Garden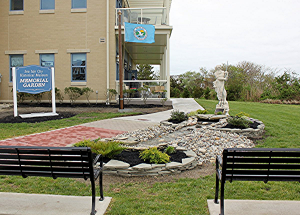 History
The Memorial Garden began many years ago at the Pfeiffer's home in Sea Isle City.  In 1996, existing memorial pavers and the statue of Neptune were installed in the Sea Isle City Historical Museum`s Memorial Garden at 4208 Landis Ave. A formal dedication of the garden took place on July 8, 2001. Also in 2001, the Memorial Garden received the coveted Sea Isle City Beautification Award. On August 4, 2012, the garden was dedicated at its new museum home at 4800 Central Ave. Today, a project is nearly completed to enhance the garden with new landscaping, a diamondback turtle protection station, and an active water feature which represents the flow of Sea Isle's history from the past, to the present, and on into the future.
On April 27, 2016, the enhanced Memorial Garden was formally dedicated to our past president, Mike Stafford, and his late wife, Marie, both of whom did so much to nurture and grow the Historical Museum to what it is today.
Location
The Garden is located adjacent to the Historical Museum and offers a quiet and relaxing place to enjoy the natural area that surrounds it. You can purchase a paver to help support the museum and to proudly display your family or loved one's name on our "Memory Lane Walkway".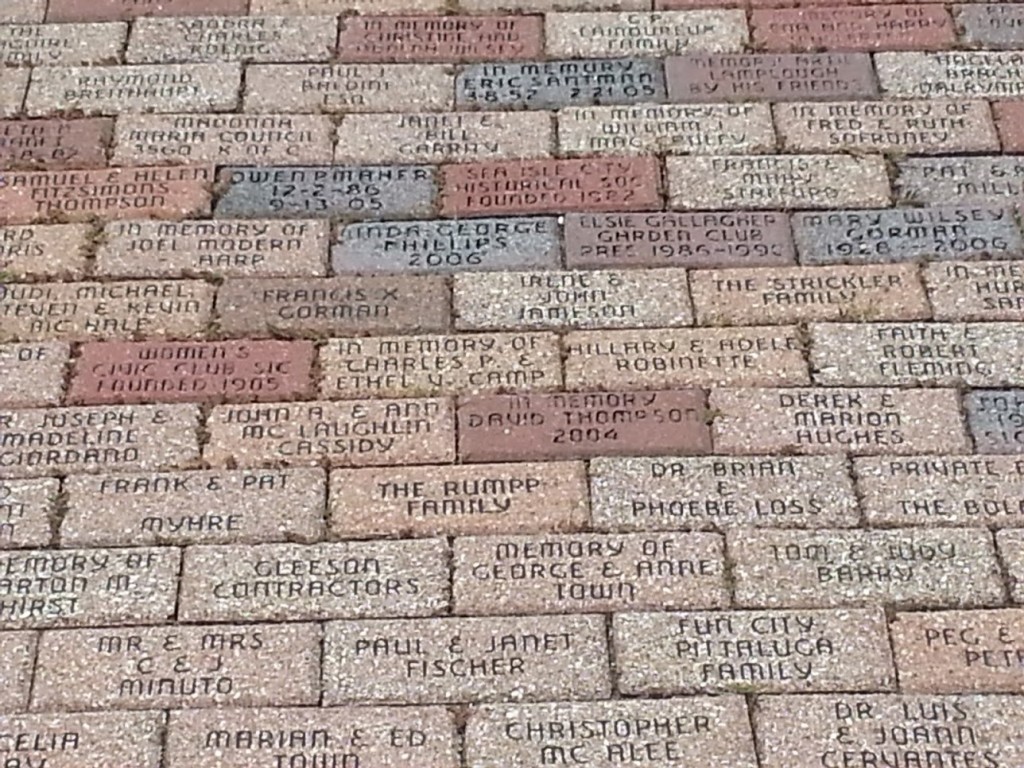 Pavers are $200 each.  Paver donations are tax deductible.
Note:
Fill out the Oder Form, please print clearly, complete and mail the form below with your check for $200 per ordered paver to: SIC Historical Museum, 4800 Central Ave., P. O. Box 443, Sea Isle City, NJ 08243.
Buy a Paver Form